Following is a list of our officers, board members, and various 'task masters". Please contact any of these dedicated Norfolk owners if you want to know more about ANTA. Continue reading →
Our 2011 Fall Festival will be held October 15 & 16 at the Norfolk County Agricultural High School in Walpole, MA.
Continue reading →
Membership in ANTA is open to anyone who is at least eighteen years old, who owns a Norfolk, and who subscribes to the purposes of the Club. If you are interested, contact Lini Federici  (856-234-3874 or linif@comcast.net) and she will … Continue reading →
ANTA's history is closely linked to the efforts of pioneering Norfolk breeders such as Barbara Fournier, Joan Read, and Jane Anderson. These are the people who turned the Norwich DE into the Norfolk in the USA.
Continue reading →
ANTA's constitution and bylaws will help you learn about the "little club that could" and what we stand for. Continue reading →
Our Fall Festival was a blast! Congratulations to BIS Ch. Aberschan Tom Sawyer. Full results and all the details will be contained in the December issue of ANTIC … but check out the photos on our events page.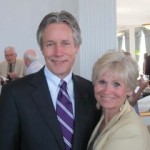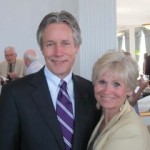 ANTA is pleased to announce that ANTA member and long-time Norfolk owner Doug Aspros, shown here with his wife, Dee, has been elected president of the American Veterinary Medical Society. Doug is the first New York State veterinarian to serve … Continue reading →
Interesting Information
Here are some sites you might find helpful, interesting, or just fun. Keep checking back as we will be adding more sites when the stars align.